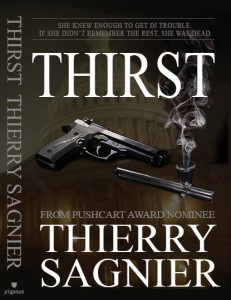 Thirst is an intimate look at the darker side of Washington, DC, once known as the crime capital of North America, and a glimpse into the deadly business of addiction.
A fortune in drugs is missing. Finding them starts with finding her.
Colin isn't a cop – he's an alcoholic. Joe is a cop, but isn't up for this. Mamadou was an excellent police officer back in Nigeria, but in Washington, DC he drives a limo. Josie's just a girl – a recovering crack addict fed up with her parents and planning on running away with her new boyfriend, Herbie. What she doesn't know is that Herbie's dead, murdered for the shipment of drugs he hid.
Now the Zulu wants his drugs, Mamadou wants revenge, Joe just wants to do his job for once, and Colin wants to save his girlfriend's daughter. All Josie wants is to remember what Herbie might have told her, what the Zulu insists she knows. If she doesn't – she's dead.
Behind the polished marble of Washington, DC, lie dark alleys of dried up dreams where everyone thirsts for something.
From Amazon.com: "Sagnier did an excellent job of creating believable, imperfect characters who live in the underbelly of the nation's capital."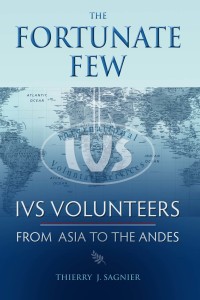 The Fortunate Few is first and foremost a book about the men and women who volunteered their time and skills to improve the lives of millions through the International Voluntary Services (IVS) in Asia, Africa, Central America and South America. Here, nearly one hundred of these volunteers speak about their service years and the impact their work had on their futures and the people they served, often at great cost to themselves. Nearly a dozen volunteers died, victims of the armed conflict that raged across Southeast Asia with the war in Vietnam. They share how John F. Kennedy's assassination affected them, and we read their attempts to offset war policies under Presidents Johnson and Nixon with letters to Congress and records of their direct experiences of Southeast Asian peoples. These men and woman countered The Ugly American image and many are able to see the effects of their work today. Everyone interested in the history of American development efforts-from the Thomasites' work in the Philippines to projects initiated by IVS in the Andes- will value The Fortunate Few in their libraries. Everyone interested in the rewards of volunteerism and the history of how IVS effectiveness would eventually lead to the creation of a number of other international volunteer agencies, including the Peace Corps, will find inspiration and humanitarian confirmation in this record. "The Fortunate Few chronicles the special place that IVS occupies in the history of the volunteer movement. It is essential reading for anyone working in the humanitarian field, all of whom owe a debt of gratitude to this remarkable organisation." Alicia Silva Ritchie, Former Senior Manager, Inter-American Development Bank
"IVS placed almost 1,400 idealistic young people in development projects in forty countries. The IVS story as an organization, its various programs, and its historical shifts is complex and has yet to be told in full. This volume is an inspiring step in the right direction." Paul Rodell, Professor of History, Georgia Southern University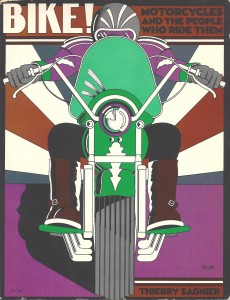 Bike! Motorcycles and the People Who Ride Them will teach you everything you need to know about care and maintenance, road hogs and racing machines, noise and gas pollution, theft prevention and riding technique. A blast from the past and a must read for all bike lovers.
Praise for Bike!: "Bike! Stands out from the crowd along with a few other bike books such as The Complete Motorcycle Nomad and Zen and the Art of Motorcycle Maintenance, and deserves to be read by anyone interested in bikes and bike people." – Big Bike Magazine
"This book is a labor of love." – Ft. Worth Texas Press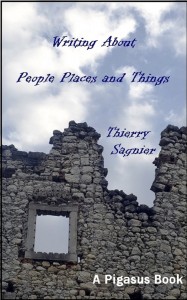 This is a collection of blog posts written by Pushcart Prize Nominee Thierry Sagnier under the heading of Epiphanettes, which, as everyone knows, are small epiphanies. There are also epiphanots, which are false epiphanettes; epiphanuts; and epihanotsomuch. The latter are self-explanatory. He has written more than 500 blog posts since 2008 and the ones included here are the best of the lot.
The book's title is somewhat misleading, since it deals not only with people, places and things, but with thoughts, notions, an occasional suggestion or two, memories, and the often confused view of the world acquired upon reaching one's middle age.
From Amazon.com: "Thierry Sagnier's personable, well-told stories reassure us that fine writing still exists."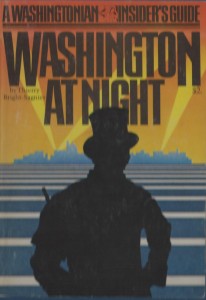 Washington at Night was commissioned in the mid-70s by Washingtonian magazine. The small book provides a guided tour of the Nation's Capital after dark in those years.  See what you missed: The best nighttime entertainment of the era, whether your taste ran to foreign films or drag races, free operas or country-and-western concerts, Irish bars or jazz jukeboxes, late-night snacks or midnight feasts. You'll find everything from culture to adult entertainment, sports to nightclubs, night tours to singles bars from the District of Columbia's heyday.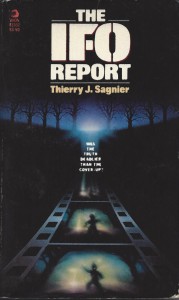 An anonymous midnight phone call alerts four reporters to a top-secret government cover-up. Not to be stopped by official stonewalling, they start digging.
The investigation leads them from the State Department to NASA, through the bedrooms of Washington to the highest echelons of power… into the lethal vortex of staggering events which could plunge the world into panic.
An alien landing. A missing film clip. A photographer gone mad. It's the news story of the century. A story the American government will kill to keep quiet.
 Praise for IFO Report: " From the bedrooms of Washington to the highest echelons of power… a lethal vortex of events." – Mystery News