Thierry Sagnier is a novelist and nonfiction writer. He is currently represented by the Philip Spitzer Literary Agency.
Read snippets of his e-books below: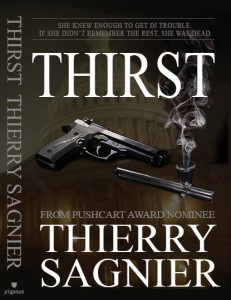 The two African guys grabbed him, real Africans from Africa, you could tell by their kind-of British accents. They knocked on his door and he opened it while talking on the cordless. He thought it was the paperboy come to collect. The taller African hit him a quick, vicious blow just below the chest and Herbie let go of the phone; the second guy caught it before it hit the ground. Then the first guy hit him again three, four, five times in the face, breaking his nose and opening a gash over the right eye. Then Herbie passed out.
The Africans found a pillow case in the linen closet, a garbage can bag in the kitchen. They slid the garbage bag over Herbie's head, left it loose so he wouldn't suffocate, slid the pillow case on top of that. They carried him down the service stairs to the alley behind the building and dumped him in a battered Chevy van with a magnetic sign that said Mr. Ratchet! Plumbing & Heating.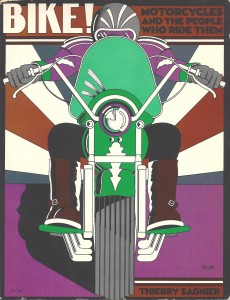 Bike! Motorcycles and the People Who Ride Them will teach you everything you need to know about care and maintenance, road hogs and racing machines, noise and gas pollution, theft prevention and riding technique. A blast from the past and a must read for all bike lovers.
Praise for Bike!: "Bike! Stands out from the crowd along with a few other bike books such as The Complete Motorcycle Nomad and Zen and the Art of Motorcycle Maintenance, and deserves to be read by anyone interested in bikes and bike people." – Big Bike Magazine
"This book is a labor of love." – Ft. Worth Texas Press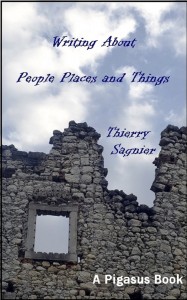 This is a collection of blog posts written since 2008 under the heading of Epiphanettes, which, as everyone knows, are small epiphanies. There are also epiphanots, which are false epiphanettes; epiphanuts; and epihanotsomuch. The latter two are self-explanatory.